19 Cities – 19 Themes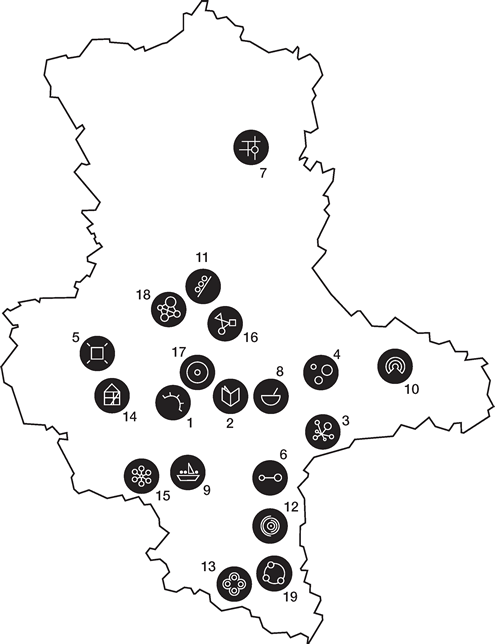 Each of the 43 cities taking part in the German federal government programme Urban Redevelopment East was invited to participate in the IBA Urban Redevelopment 2010. Of this group, up to 2008, 19 tendered their applications to the IBA steering committee. This committee reached decisions on the inclusion of the cities and their themes, assessed biannually the progress of work on the development of these themes and their associated projects and decided annually on the cities' continued participation in the IBA Urban Redevelopment 2010.
The themes of the IBA cities reveal the achievable profile of a form of urban development which, given the continued population decline and reduction in public funds, focuses on their inherent architectonic, cultural, social and economic resources.
Over a million people live in the 19 IBA cities – almost half of Saxony-Anhalt's population. The cities of Magdeburg and Halle (Saale) each have approx. 230,000 inhabitants. The other IBA cities have significantly under 100,000 inhabitants: As the federal state's third-largest town, Dessau-Roßlau's population is currently just under 90,000, followed by 16 medium-sized and small towns with populations of between 60,000 and 3,500.
The IBA Urban Redevelopment 2010 addresses, in an exemplary fashion, the future development potentials and strategies of cities which lack the dynamic developments of neighbouring metropolitan regions.